Versatile and Compact Adjustable Dumbbell Set for Home Gym
Replaces 5 pairs of dumbbells to cover all your training!
All-in-one neat design
Free weights: 3, 5, 7, 9, 11 lbs.
Quick weight adjustment
Easy to store & carry.
Squar dumbbell plates prevent rolling
Compact while feels like traditional dumbbells
Comfortable Grip
Normal size and shape
No wobbling/falling.
Suitable for training of all muscle groups
Discover the convenience and space saving of adjustable weights for your workout routine.
Safety is the Key Factor
Each plate of our AD11 adjustable dumbbell is equipped with a safety lock for security. It will automatically lock when you hear the "da" sound after you slide in the plate. This safety lock will not move or lose due to shaking or slight touch. Ensure safety during use.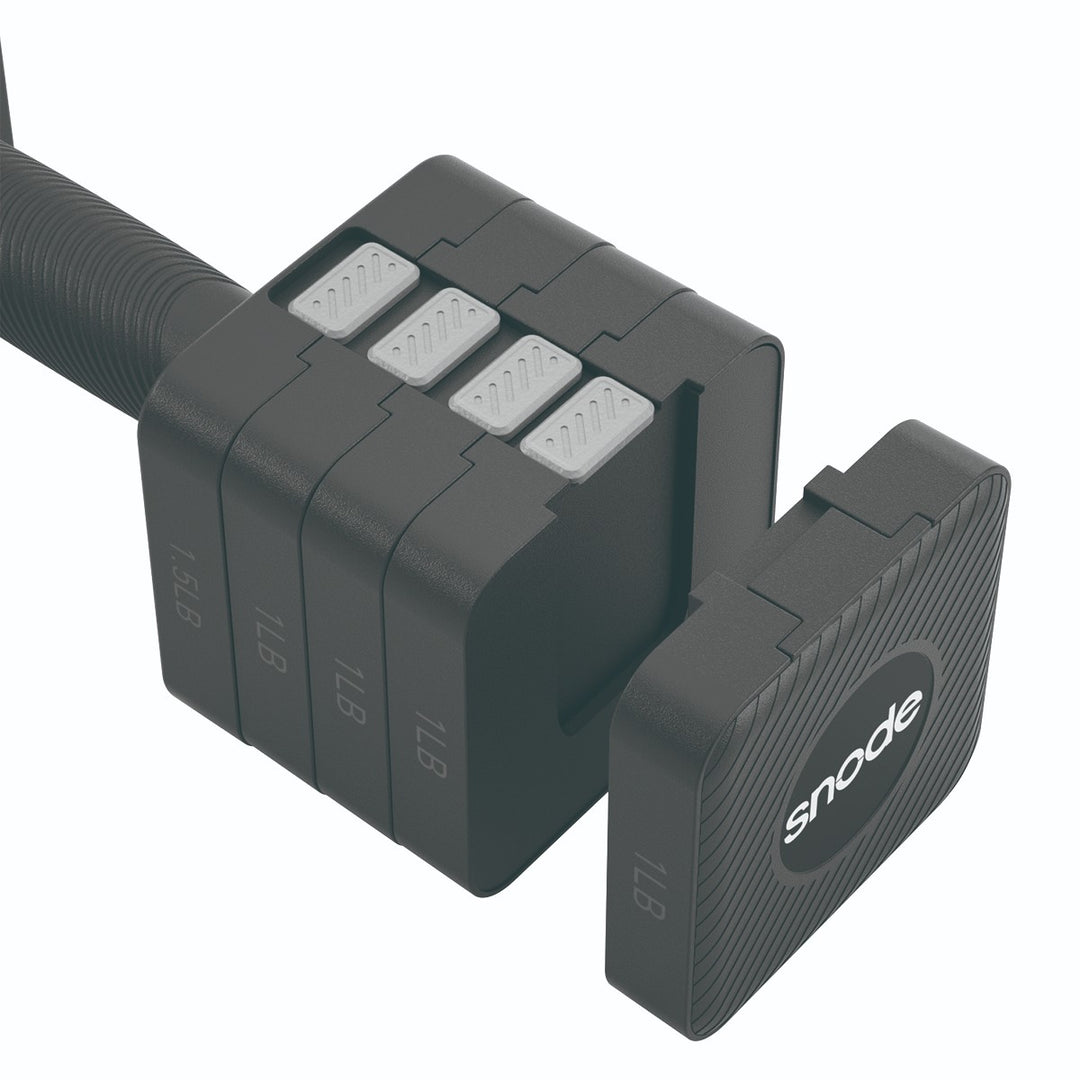 Quick Weight Adjustment
Unlike other home weights set that need the tedious process of taking off the cap to adjust the weight. Our AD11 hand weights can be added or removed weights in seconds by slipping the safety lock.
AD5 and AD11 dumbbells have a 1-year full warranty with purchase.
The plates are firmly locked together through the locking device. If you don't push the locking device with your fingers, the plates will never fall or shift. It's okay to do any overhead or workouts like goblet squats.
We are temporarily only retailing dumbbells within the United States. We will try to expand in the future, please follow our website or FB page to get the latest news!
Customer has 30 days from the date of order delivery to return your purchase to us.  The customer is responsible for shipping cost if the product have no quality problems. The product must be in perfect working condition in its original packaging. Restocking fee will apply if product is not received back in these conditions.

Canceling orders after product has shipped with result in a $40.00 restocking fee and original shipping cost will not be refunded.
Perfect strength training partners
AD80 bundle for advanced workout
32", 360° drop-proof
Heavy duty all iron design
Compact, but feels like a regular dumbbell
LEARN MORE>
Complete your strength training space with DB95 Adjustable Training Bench
6 back positions & 3 seat positions for full body workouts, space saving.
LEARN MORE>