Easily and Quickly to Complete Your Training Preparation
Strengthen your muscles with the Snode 2-5 LB/3-11LB Adjustable Dumbbell Sets. Featuring an Anti-Slip Grip for a secure hold, this set of hand weights allows you to create your own home gym workout. Effortlessly adjust the weight to accelerate your training and replace your gym with this compact and convenient set!
All-in-one neat design
Free weights: 2, 3, 4, 5lbs.
Quick weight adjustment
Easy to store & carry.
For people of all stages
Compact, but feels like traditional dumbbells
Comfortable Grip
Normal size and shape
No wobbling/falling.
Suitable for all muscle groups
Essential for entry and rehabilitation training
Discover the convenience and space saving of adjustable weights for your workout routine.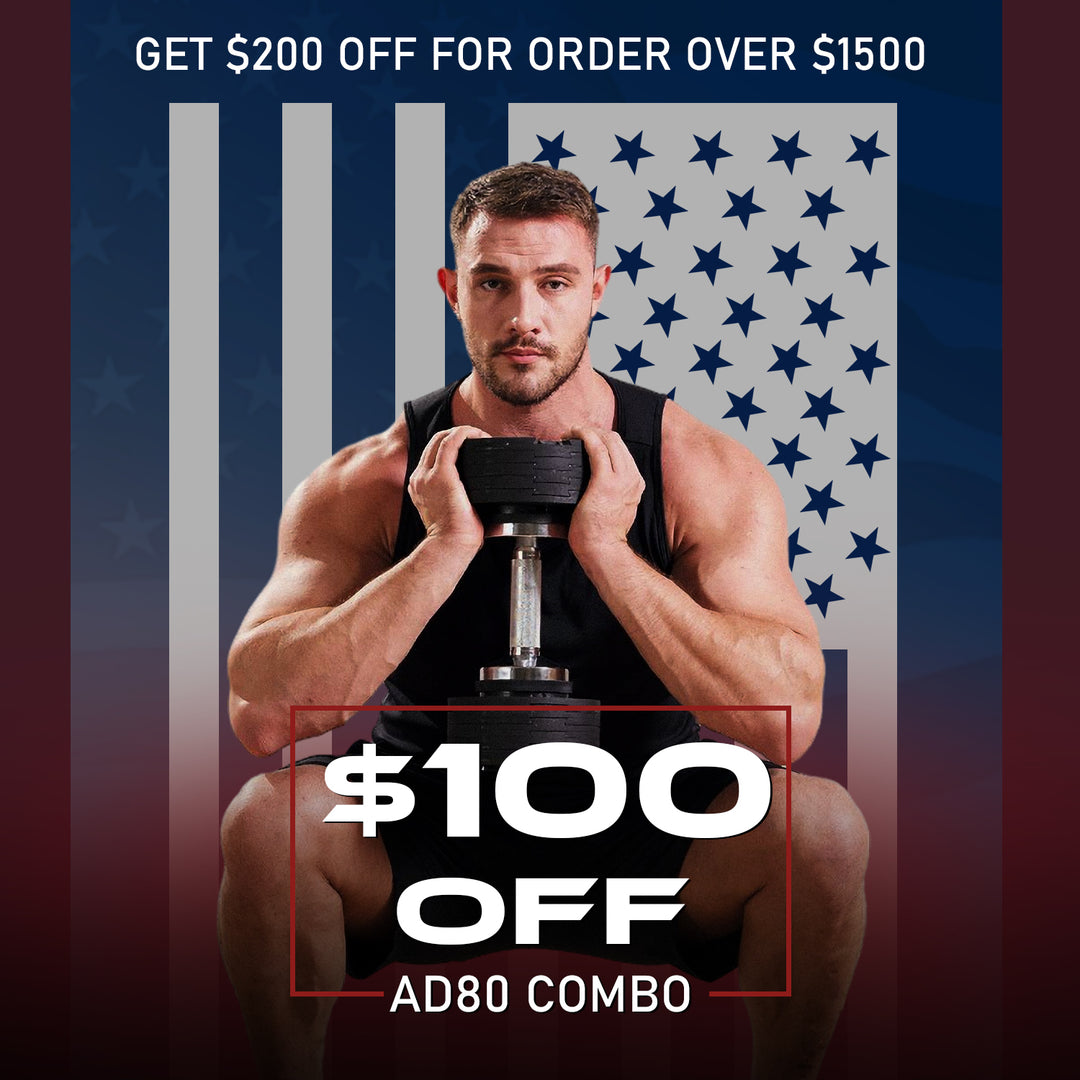 Safety is the Key Factor
Each plate of our AD5 adjustable dumbbell is equipped with a safety lock for security. It will automatically lock when you hear the "da" sound after you install the plate. This safety lock will not move due to shaking or slight touch. Ensure safety during use.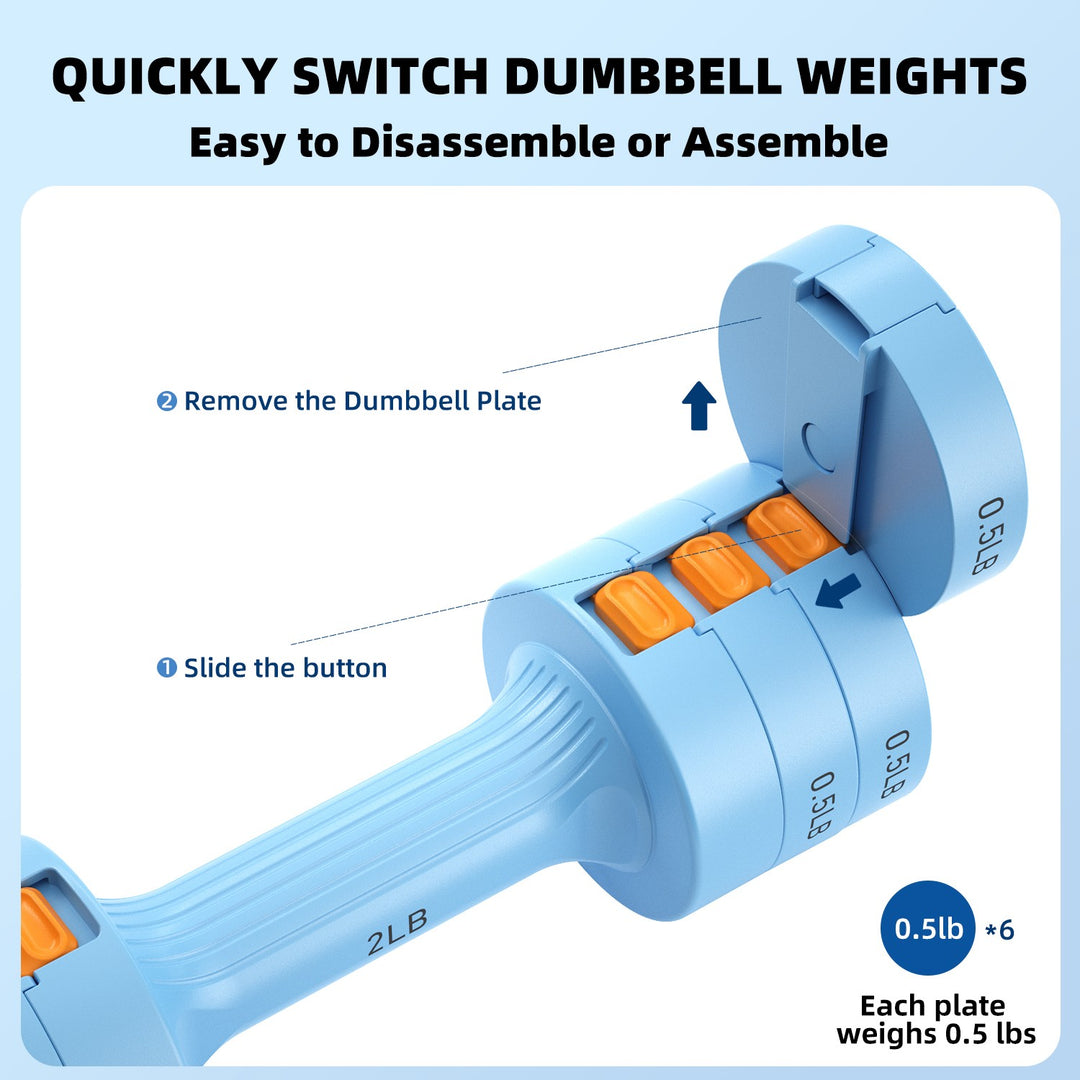 Quick Weight Adjustment
Unlike other home weights set that need the tedious process of taking off the cap to adjust the weight. Our AD5 hand weights can be added or removed weights in seconds by slipping the safety lock.
Exercise all muscle groups
Change the weight of the dumbbell in a second to exercise your arms, shoulders, chest, and back muscles.
Specifications
Dimensions: 10.6in L x 2.95 W
Handle: Length 4.1in, diameter 1.24in
Durable, safe materials
Metal + Thermoplastic polymer materials. Durable, safe and non-toxic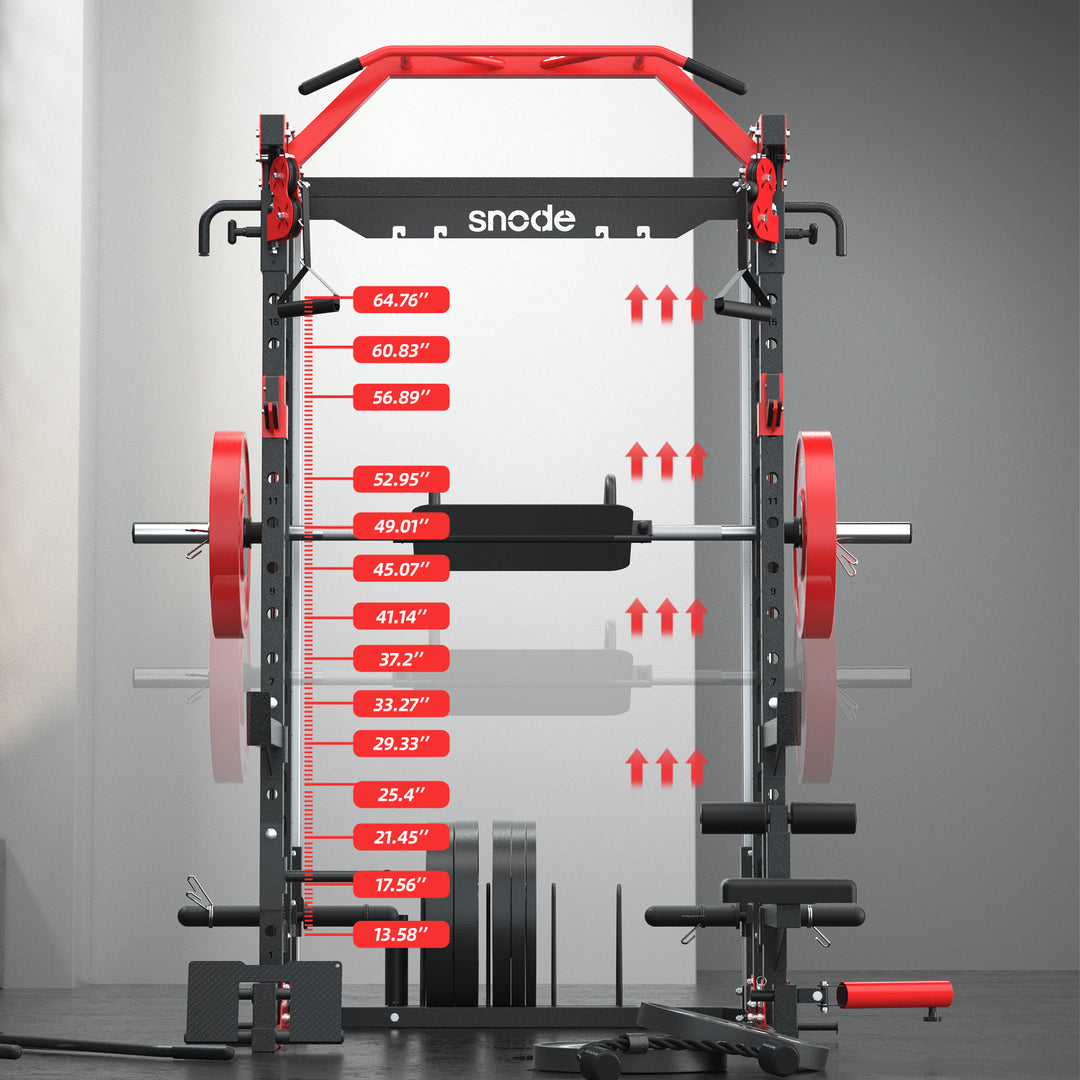 Non-slip texture handle
The outer layer of the grip is wrapped in soft rubber. And the circumference of the grip: 3.9in. It's more comfortable to grasp and does not hurt your hands.
Water and sweat proof
Experience the freedom of outdoor versatility with this rust-resistant adjustable dumbbell
AD5 and AD11 dumbbells have a 1-year full warranty with purchase.
The plates are firmly locked together through the locking device. If you don't push the locking device with your fingers, the plates will never fall or shift. It's okay to do any overhead or workouts like goblet squats.
We are temporarily only retailing dumbbells within the United States. We will try to expand in the future, please follow our website or FB page to get the latest news!
Customer has 30 days from the date of order delivery to return your purchase to us.  The customer is responsible for shipping cost if the product have no quality problems. The product must be in perfect working condition in its original packaging. Restocking fee will apply if product is not received back in these conditions.

Canceling orders after product has shipped with result in a $40.00 restocking fee and original shipping cost will not be refunded.
Perfect strength training partners
AD80 bundle for advanced workout
32", 360° drop-proof
Heavy duty all iron design
Compact, but feels like a regular dumbbell
LEARN MORE>
Complete your strength training space with DB95 Adjustable Training Bench
6 back positions & 3 seat positions for full body workouts, space saving.
LEARN MORE>
As described … good product
Great for at home workouts
They're great for quick, low-impact intensity training. The colors and textures are nice and simple.
Love them
My wife loves these that are super easy to work out and change the weight. Highly recommend! 5 Stars!
Easy on the hands
They are great! I'm able to keep a good grip on them and the rubber lining has prevented me from getting any blisters or calluses.
Well built
Easy to add and take off weights. Best hand weights I've used.